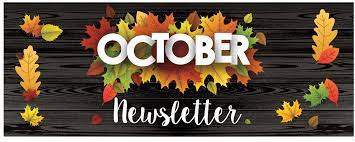 Happy October! These first few weeks of school have flown by so quickly. Our students have settled nicely into their classroom routines and school-wide expectations. On Friday, we closed out the month of September with a school-wide Community Meeting in the gymnasium. It was a wonderful celebration of our core values and was led by several of our 5th-grade student leaders. Even Steamer, the "mascot of the clam festival", made a surprise appearance!
The procedures and daily activities of your child's learning experience should now start to be much more familiar and more comfortable for them. If your child is still experiencing anxiety or any type of concern, please contact your child's teacher or school counselors. You are welcome to also include us in those types of communications. Please don't ever hesitate to contact us – we are here to help.
Fall is a busy time at YES and we have lots of important information to share with you!
NWEA MAP ASSESSMENTS
Students began their Fall NWEA assessments in reading last week. Each assessment takes approximately 45 to 60 minutes to finish on average. The remainder of the NWEA schedule includes:
Tuesday, October 4: Gr. 4 Reading, Gr. 3 Math
Thursday, October 6: Gr. 5 Math, Gr. 2 Math
Wednesday, October 12, Gr. 4 Math
By the end of October, we will mail home student results along with a letter explaining how to interpret the results. The NWEA Family Toolkit is a helpful resource if you would like to know more about the MAP assessments.
SCHEDULE REMINDER - NO SCHOOL OCTOBER 7 AND 10
The weeks of October 3 and 10 will be four-day weeks with no school for students on October 7 for Staff In-Service & on October 10 for Indigenous Peoples Day.
YES BOOK FAIR 2021-OCTOBER 14- 21
The YES School Library invites students and their families to the Fall Scholastic Book Fair! Our Scholastic Book Fair is a fun event that provides a wonderful selection of engaging and affordable books for every reading level. Reading for pleasure inside and outside of school has real and long-lasting benefits. It unlocks the power of information and imagination and helps children discover who they are.
Put October 14-21 on your calendar! Students will have a chance to shop the fair during their unified arts block. There are also evening hours planned: 4:30 - 7:00 Friday the 14th, Monday the 17th, and Wednesday the 19th.
A portion of the proceeds will benefit the YES School Library. Thank you so much for your support. Happy reading!
FALL PARENT-TEACHER CONFERENCES
Classroom teachers will be reaching out to you in the next few weeks to schedule parent-teacher conferences for later this fall. We plan for all conferences to be in-person but you can communicate with your child's teacher if you prefer to meet virtually. The conference window runs through October and mid-November. This is an opportunity for you to get an update on how your child is progressing academically and as a member of the classroom and school community. It is also a time to learn how your child can specifically grow as a learner and understand ways that you can help support that process. As always, we appreciate your collaboration and partnership!
END-OF-DAY PICKUP
We have noted a significant increase in parents asking students to be dismissed between 3:20 and 3:25 pm. This is a very busy time in the office as Mrs. Carter and Mrs. Bianchini are finalizing dismissal information. Quite simply, we ask parents to not ask for this during this window of time. The vast majority of parents wait patiently in the car pickup line for their turn to pull up to the loading area. We are able to get just about all students loaded and on the road safely in about ten minutes. If you ask for your child to be dismissed after 3:20 pm we will be asking you to wait until the dismissal process begins at 3:26 pm. We appreciate your understanding and support with this request.
SCHOOL COUNSELOR CORNER
We all experience moments of conflict in life. Whether we are frustrated with a friend or in an argument with a family member, we need tools to help us navigate conflict successfully and keep our relationships healthy. This month's focus is on using Respect at home and school. Here are some good conversation starters at home:
What does Respect mean in your own words?
How can we show respect at home and at school?
NEWS FROM STEAM- MAINE AUDUBON
The fourth grade STEAM lab is partnering with Maine Audubon on piloting a BirdSafe curriculum. Did you know there are up to 1 billion birds killed in the United States because of window collisions? Recently, there was an article published in the Portland Press Herald about the threat that window strikes pose to birds.
During this month-long unit, fourth graders will explore birds in their habitat, learn about migration, understand why birds collide into windows, assess which windows at YES are at high risk for bird collisions, and motivate students to take action for conservation at our school. Fourth graders will also listen to a guest speaker, Nick Lund, Advocacy & Outreach Manager for Maine Audubon and author of Field Guide to the Birds of Maine about the work of BirdSafe Maine and why he decided to take action.
BirdSafe Maine is a collaboration between Maine Audubon, Portland Society for Agriculture, and the University of Southern Maine to address the problems of window strikes in Maine.
MERRILL MEMORIAL LIBRARY NEWS
Happy fall! Happy return-to-school. I hope that the new school year is off to a great start. We have lots of programs coming up at the library. Here are the October programs aimed at grades 2-4:
MINECRAFT CLUB: Mondays, October 3, 17, 24, 31, 3:30-4:30pm Grades 2-5. Devices provided. Limited to 10 participants. Registration is required for the lottery to get a spot. Register HERE.
CLIFFHANGERS: First Thursday of the month, October-April (with possible May meeting), 3:30-4:15pm. Grades 4-7. Book Club plus project. Register HERE.
STORY TIME with MIHKU PAUL: Friday, October 7, 10:15-noon. Join Mihku for a morning of storytelling and art. Ideal for grades 1-4, though all ages are welcome. Register HERE.
DUNGEONS & DRAGONS: Wednesdays, starting October 12 at 3:30 in the library. Sessions will run every two weeks until November 23. Grades 4 and up. Register HERE.
ORIGAMI WITH AUGUST, Saturday, October 22 10-11AM. Drop-in at the MML foyer to fold with an origami master. No registration required. All ages.
INVEST IN ME READS
Invest in ME Reads is a program for grade 2, 3, and 4 students that was created to support family financial education. It was developed by the Finance Authority of Maine (FAME), with support from the Consumer Financial Protection Bureau (CFPB). They have provided our students with informational books to go home and be shared with you. Teachers will distribute them to students this week to bring home for your review if you are interested.
UPCOMING OCTOBER EVENTS/DATES TO REMEMBER
Friday, October 7: NO SCHOOL FOR STUDENTS - STAFF INSERVICE PROFESSIONAL DEVELOPMENT DAY
Monday, October 12: NO SCHOOL FOR STUDENTS- INDIGENOUS PEOPLES DAY
October 14-21: YES Book Fair
Thursday, October 20: PTO Meeting - YES Library 4 pm
Thursday, October 20: Yarmouth Multicultural Night in YES Cafeteria 6- 7:30 pm. More information to come!
Monday, October 31: Halloween
There has been so much to celebrate and be grateful for this school year. We continue to be grateful for the opportunity to work with the students, staff, and families at YES. Thank you for your ongoing support!
With appreciation,
Ryan Gleason, YES Principal & Molly Kilpatrick, YES Assistant Principal