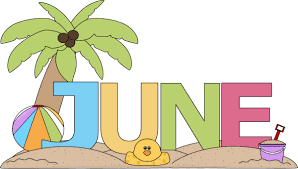 Dear YES Families,
WOW! Where has the time gone? Thank you for a wonderful school year! It has been a pleasure to serve you this past year at Yarmouth Elementary School and we are looking forward to another great year beginning in September. This final newsletter of 2021-22 is filled with a lot of important information as we wind down this year while also planning for 2022-23.
FOOD DRIVE APPRECIATION
The recent YES food drive was a huge success! Over 387 pounds of food was delivered to the Yarmouth Food Pantry last week as part of the Yarmouth Emergency Response Team's efforts to support our community. Thank you to all who participated in this initiative that demonstrated our YES core values of caring and citizenship.
DRESS EXPECTATIONS REMINDER
As we shared in the May newsletter, here is another reminder for clothing expectations as the weather continues to get warmer. It is expected all of our students will wear clothing that covers their chest, stomach, and behind. We appreciate your help and support to make sure that students are wearing clothing that is appropriate for school.
IMPORTANT! YARMOUTH TOWN MEETING JUNE 7 & JUNE 14 REFERENDUM
As Dr. Dolloff shared previously, it is the time of year when the voters of Yarmouth determine if the budget will be approved. This is a two-step process. First, citizens can attend the Town Budget Meeting (June 7), where they will vote on a budget to be sent to referendum. Attendance at this meeting is critical for a budget to be approved that represents the wishes of the residents of the town.
Once a budget is set by the voters at the Town Budget Meeting, the budget is then sent to a referendum (June 14), where each voter will have the opportunity to cast a ballot regarding the proposed budget. Again, participation is critical in order for the schools to be funded as the taxpayers wish.
Here at YES, there are several new anticipated positions that are dependent on the budget passing. STEAM and World Language (Spanish) for all students in grades 2-5 and Band for students in grades 4 and 5 are new positions that are proposed for our school. We hope you will consider participating in the approval process by attending the Town Budget Meeting on June 7 and voting in the referendum on June 14.
We have been busy this spring interviewing and offering anticipated positions to several well-qualified candidates. With the successful passing of the budget on June 14 we will be back in touch shortly thereafter to share with you the new additions to our YES staff for 2022-23.
VOTER APPROVAL DATES Tuesday, June 7 Town Meeting – 7:00 p.m. at YHS Auditorium Tuesday, June 14 Budget Referendum – 7:00 a.m. to 8:00 p.m. at YHS Gym
YES FIELD DAY, JUNE 8 (RAIN DATE OF JUNE 9):
YES Field Day will be held on Wednesday, June 8, with a rain date of Thursday, June 9. All students will be provided with a t-shirt and a popsicle courtesy of the PTO. A huge thank you to the PTO and Ms. Pachuta for all their hard work to organize this fun event for our students!
We still need a few parent volunteers! PLEASE SIGN UP BY MONDAY, MAY 30 at the latest and make sure you can be available on the rain date when volunteering. Also, please indicate in the comments whether you have a wireless speaker and access to a music app with a child-appropriate playlist (Spotify, Amazon music, etc.) that could be used for one of the activities. Thanks so much for your help!
https://www.signupgenius.com/go/8050d4dabac2ea64-yesfield
YES STEP UP DAY: JUNE 14
On Tuesday, June 14, we will have our first "YES Step Up Day". From 9:30- 9:55 a.m., students entering grades 2, 3, 4, and 5 in 2022-23 will spend time with their future teachers and classmates. On that day they will go home with information for families on their classroom placement for next year.
LAST DAY OF SCHOOL: JUNE 15
Our last day of school is Wednesday, June 15. Please remember that this is a half-day of school for students Classes will be dismissed beginning at 11:45 am and bagged lunches will be available.
MOVING FROM YARMOUTH?
Students who are moving out of Yarmouth will be provided with a fun activity during the step-up time. If you know that you will be moving out of the Yarmouth School District and your child will not be attending YES during the 2022-23 school year, please stop by the office or give us a call to share your plans so we can support their transition to a new school.
REPORT CARDS/MEA & COGAT SCORES (GR. 3 & 4)
Classroom teachers will be sending home end-of-the-year report cards prior to the end of the school year. Also, grade 3 and 4 spring MEA scores, along with grade 3 CoGAT scores, will be mailed home on June 3 with an informational letter that helps to explain the results.
YARMOUTH EDUCATION FOUNDATION CLIPPER HONORS
Let the Yarmouth Education Foundation take care of your end-of-year teacher gifts. Easy, eco-friendly, and thoughtful. Donate to YEF in honor of an educator, and your special person receives a certificate of appreciation, a note from your family, and a gift card to Thoroughfare! Clipper Honors is perfect for teachers, bus drivers, support staff, administrators, and more.
Place your order online and YEF takes care of the rest. https://yarmoutheducationfoundation.org/get-involved/clipper-honors/
MERRILL MEMORIAL LIBRARY NEWS
We are still looking for Summer Volunteers from YHS (Google form:https://forms.gle/oTuR7RzqkN5b2CsL8 ). We will have a volunteer training on Saturday, June 11 at 3:15 at MML
Thursday, June 16, 3:30: Author Visit/Book Launch with local author Diane Magras for her new book Secret of the Shadow Beasts. I have attached a flier to this email. No registration is required and no age limitations though the book is aimed at upper elementary/middle-grade readers. Books will be available for purchase and signing.
Friday, June 17, 11-3 at MML: Summer Reading Kick-Off!! Participants can begin signing up for Summer Reading during our kick-off event. It is for ages birth through Grade 12 and every participant who signs up selects a FREE book to keep. We will have fun events all summer. I have attached a flier and we will have a website (which should go live around the beginning of June), www.yarmouthlibrary.org/summer-reading-2022. The Summer Reading Program runs through Friday, August 12.
Thursday, June 23, 5 PM at MML: Dangerous Thinking Club for grades 8 & up. The book is The Cost of Knowing by Brittney Morris. Snacks will be served. For more info, email Jill O'Connor at joconnor@yarmouthlibrary.org
We hope to see tons of kids at the library this summer and perhaps some of you if you have some time to actually relax and read a book!
Jill O'Connor, Merrill Memorial Library
YES SUMMER READING LETTER
Speaking of reading, as summer approaches we are reminded that it is still important to keep our YES students reading over the months that school is not in session. In addition, fo to the library programming here are some other good tips to keep your children engaged in reading this summer. Please review the YES Summer Reading Letter from Sarah Perle, YES Literacy Lead Teacher.
MOVING ON TO NEW ADVENTURES
We want to take an opportunity to thank the members of our YES staff community who are moving on to new adventures outside of our district or retiring from education at the end of this school year. A HUGE thank you to:
Steve Abeles, Instructional Support Educational Technician
Charlotte Agell, Talents Instructional Support
Chake Higgison, Art Teacher
Kate Parkin, 4th Grade Teacher
Annie Ouimet, YES Instructional Strategist
Susan Stowell, YES Kitchen Manager
We appreciate everything that each of you has done for the students at YES!
THANK YOU
Finally, we want to take this opportunity to thank you for all of your support this school year. We wish all students and families a safe and enjoyable summer, and we will see you back for "Meet and Greets" in August. Our first day of the 2022-23 school year will be on Tuesday, September 6. You can find the 2022-23 school calendar online at the district website. We will be in touch over the summer with Meet and Greet times and Open House dates. Between now and then hit the beach, Clam Festival, and all the other joys a Maine summer have to offer. Thank you!
With appreciation,
Ryan Gleason, YES Principal & Molly Kilpatrick, YES Assistant Principal